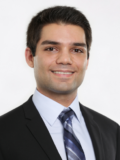 Hadley Kia is a research analyst for Kayne Anderson Capital Advisors' energy infrastructure and renewable infrastructure strategies, where he is responsible for renewable infrastructure portfolio analysis.
Prior to joining the infrastructure marketable securities group in 2019, Mr. Kia was a senior fund accountant in Kayne Anderson's real estate private equity group. Before joining Kayne Anderson in 2017, Mr. Kia was a fund accountant in Morgan Stanley's global private real estate group.
Mr. Kia is a CPA in the state of California and graduated with a B.A. in Business Economics and a minor in Accounting from UCLA.