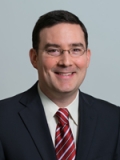 Jody Meraz is a partner and senior managing director for Kayne Anderson. He is responsible for providing support for the firm's energy and infrastructure marketable securities portfolios. Mr. Meraz is an assistant portfolio manager for Kayne Anderson Midstream/Energy Fund (NYSE: KMF) and is a co-portfolio manager of Kayne Renewable Energy Income Fund, Kayne Global Infrastructure Fund and Kayne Equity Yield Strategies, L.P.
Mr. Meraz joined Kayne Anderson in 2005 and has held various positions at the firm, including research analyst, and has been a key member of the team that has executed more than 70 private investments in public equities (PIPEs). Prior to joining Kayne Anderson, he was a member of the energy investment banking group at Credit Suisse First Boston, where he focused on securities underwriting transactions and mergers and acquisitions. From 2001 to 2003, Mr. Meraz was in the Merchant Energy group at El Paso Corporation.
Mr. Meraz earned a B.A. in Economics from the University of Texas at Austin in 2001 and an M.B.A. from The University of Chicago in 2010.