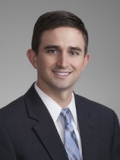 Colby Parker serves as Chief Financial Officer and Treasurer of KYN and KMF and is a controller for KA Fund Advisors, LLC. Since joining Kayne Anderson in June 2014, Mr. Parker has worked on various closed-end and private funds. In his current role, Mr. Parker is responsible for the oversight of accounting, tax, treasury, and financial reporting for the closed-end funds.
Prior to joining Kayne Anderson, Mr. Parker was a senior associate in Ernst & Young's Houston assurance practice, where he performed audits of various public and private companies.
Mr. Parker earned a B.B.A. in Accounting and an M.S. in Finance from Texas A&M University in 2010 and is a Certified Public Accountant in the State of Texas.