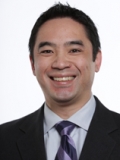 Duy Trinh is an equity trader for Kayne Anderson Capital Advisors.
Prior to joining Kayne Anderson Capital in 2016, Mr. Trinh worked as a small cap value trader at First Wilshire Securities Management.  From 2010 to 2013, Mr. Trinh traded U.S. and international equities at Tradewinds Global Investors.
Mr. Trinh earned a B.S. in Finance from the University of Southern California in 2001.