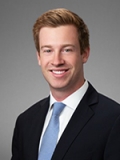 Gordon Hamilton is a research analyst for the firm's marketable securities activities. He is responsible for providing equity research and analytics on energy infrastructure investments.
Prior to joining Kayne Anderson in 2018, Mr. Hamilton was an analyst in the Natural Resources Investment Banking Group at Bank of America Merrill Lynch, where he focused on the analysis and execution of corporate mergers, acquisitions, and capital markets transactions in the midstream, upstream and oilfield services sectors.
Mr. Hamilton earned a B.B.A. in Finance with a Specialization in Alternative Asset Management from Southern Methodist University in 2016.