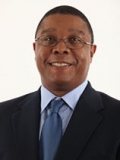 Leonard Green is a senior trader for Kayne Anderson Capital Advisors. He is responsible for proprietary trading and portfolio analysis across various investment disciplines and asset classes.
Prior to joining Kayne Anderson in 1998, Mr. Green was a vice president with UBS Asset Management from 1997 to 1998, specializing in equity research and portfolio management. From 1993 to 1996, Mr. Green worked as an institutional equity trader with Morgan Stanley. From 1988 to 1991, Mr. Green was an analyst in corporate finance with Bear Stearns.
Mr. Green received a B.A. in International Relations from the University of Southern California in 1988 and an M.B.A. in Finance from the Harvard Business School in 1993.