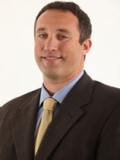 Mike Schimmel is a credit portfolio manager for Kayne Anderson Capital Advisors, L.P. and is responsible for convertible and high-yield security analysis within the KACIP fund.
Prior to joining Kayne Anderson in 2005, Mr. Schimmel was an analyst/trader at Akanthos Capital Management, LLC, a Los Angeles based hedge fund that specializes in convertible arbitrage and capital structure arbitrage. From 1994 to 1999 and from 2001 to 2003, he worked as a high-yield analyst at Trust Company of the West, where he followed the chemical, paper/packaging, telecommunications tower, waste management and lodging/leisure industries.
Mr. Schimmel earned a B.A. in Economics from Pomona College in 1993 and an M.B.A. from the UCLA Anderson School of Management in 2001.